Field Day 2024
Saturday, June 22 and Sunday, June 23
Location: tbd
ARRL Field Day, the fourth weekend in June, puts amateur radio on full display nationwide when operators fan out to parks, fields, and other public places to simulate emergency communications in time of a disaster. The MRAC utilizes a public location and invites other amateur radio operators to join in the effort to showcase reliable communications using Morse code, voice, data, and satellite modes. The public is welcome to view our operations and find out more about Amateur Radio.
The object of Field Day is to communicate with as many other Field Day stations on the designated HF, VHF, and UHF bands. We encourage all club members and guests to participate and enhance their radio communications knowledge and skills. The public is welcome to observe and learn about this fascinating hobby in a simulated emergency communications environment.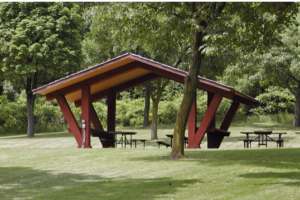 We will be operating within the spirit of Field Day by setting up on the day of the event.
Our class is 3A, meaning a maximum of three transmitters will be operating under the call sign of W9RH at any point in time. This does not include a GOTA or VHF station.
We will also be operating under emergency power during the entire event for all transmitters, making this a true simulation of emergency communications.
Club members wishing to operate, should consider bringing their own radio which they are most familiar with rather than use someone else's and struggle with an unknown menu system.
EFHW, dipole, and vertical antennas will be installed, however, feel free to bring your own antenna for use while on the air and test your equipment.
Maximum power output is limited to100 watts.
We will pursue available bonus points, including public information table, educational activity, safety officer, media publicity, ARRL bulletin, message to Section Manager, satellite contact, as well as a GOTA (Get On The Air) station for new or non-licensed hams.
Feel free to not operate but observe. On-air operators would also welcome the help of "loggers" those who input the call sign and exchange information for each contact.
Come for a while or stay for the day.
Food and drink is BYO
A social area will be designated to leave a quiet zone near the on-air stations.
Special note: W9RH is not available for at-home operation. Only the Field Day site.
Saturday, June 22
Set-up: 10:00 am
On-air Operation: 1:00 pm – 11:59 pm
Sunday, June 23
On-air operation: 12:00 am – 1:00 pm
Tear-down: 1:00 pm