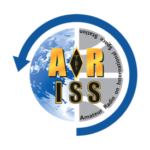 In March of 2017, MRAC was contacted by Chris KC9UXC about the interest of Hales Corners Lutheran School in the ARISS project. They were in need of a ham club to help with satellite communications. The club's Board of Directors decided it was a great idea and voted to pursue this opportunity for local schools.
Ham Radio Outlet Milwaukee has offered the use of some old KLM Satellite antennas and a Yaesu 5400B rotor. A working group has been created to build up a portable antenna setup that can be transported and setup anywhere.
We took a video of a preliminary test run in which we listened to an ARISS contact with a school in Canada as the station flew over us to show the group's recent progress. Our antennas are directional and pointed at the space station. We do not hear the student's in Canada asking questions because we're only pointed one direction- at the space station, resulting in the astronaut side of the conversation. Listen in with us below!
The world of amateur radio space and satellite communications continues to evolve with the launching of new satellites containing new capabilities each year. For an up-to-date look at space communications, Frank Bauer, Chair of ARISS, explains what's new and what's coming in a video from Tank Radio. Click HERE to watch the video starting at 8:15 minutes.
Current application forms are available at: https://ariss-usa.org/proposal-forms/
If you are interested in being a part of the project please email the club at ariss@w9rh.org or
call Roger Heindl (AC9BT) at 414-688-1680, project coordinator.