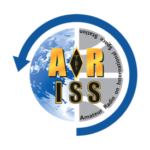 In March of 2017, MRAC began its quest to communicate with the International Space Station via amateur radio linking students interested in space communications with astronauts aboard ISS. To date, we have a functioning station (and backup) comprised of radio, rotatable antenna, and computer software for tracking. At this time, we are seeking a school with a focus towards STEM that would serve as our communications point with ISS. If you are interested, please contact Roger for more information and qualifications. Current application forms are available at: https://ariss-usa.org/proposal-forms/
Amateur Radio on the International Space Station (ARISS) inspires students, worldwide, to pursue interests and  careers in science, technology, engineering and math through amateur radio communications opportunities with the International Space Station (ISS) on-orbit crew.  Students learn about life on board the ISS and explore Earth from space through science and math activities. ARISS provides opportunities for the school community (students, teachers, families and community members) to become more aware of the substantial benefits of human spaceflight and the exploration and discovery that occur on spaceflight journeys. Students have the opportunity to learn about space technologies and the technologies involved with space communications through exploration of amateur radio.
The world of amateur radio space and satellite communications continues to evolve with the launching of new satellites containing new capabilities each year. For an up-to-date look at space communications, Frank Bauer, Chair of ARISS, explains what's new and what's coming in a video from Tank Radio. Click HERE to watch the video starting at 8:15 minutes.
If you are interested in being a part of the project please email the club at ariss@w9rh.org