Tape Measure Antenna
Workshop Build-A-Thon
Saturday, January 7, 2023
9:00 am (new time)
Ham Radio Outlet Training Room
(5710 W Good Hope Road, Milwaukee)
Purpose: there are many times you may want a collapsible, directional antenna:
You live in an apartment building and need extra gain to reach the repeater or another station
You wish to participate in the club fox hunts (more on that to come)
You need a directional antenna to track down noise on your radio
You are going on vacation and may need extra gain to reach a faraway repeater
You want to work the satellites or download SSTV pictures from ISS
They're just plain fun to mess around with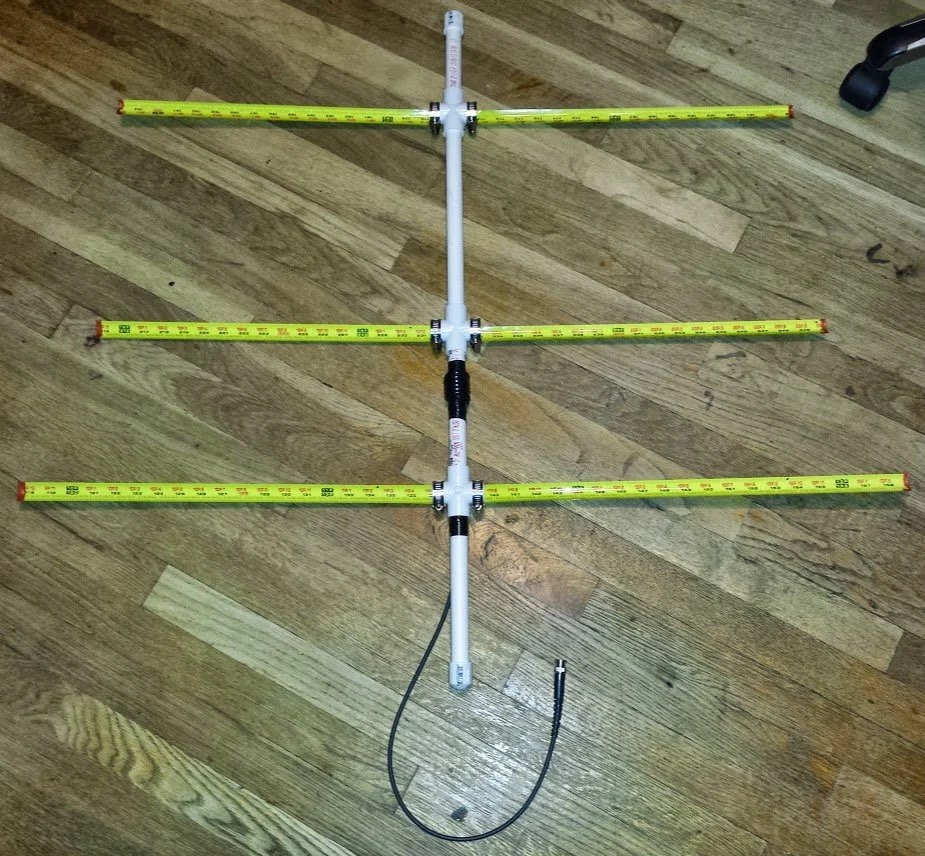 You will need to purchase parts and supplies, and bring tools for constructing the antenna. (Parts List and Tools Required)
Attendance is restricted to only those attendees with advance and confirmed registration. While we invite non-members to join us, seating preference is provided to club members. All attendees must be registered and confirmed in advance to attend.
Register below: