Special Event
2019 is a special year for the Milwaukee Radio Amateurs' Club (MRAC). We are the only club that can say we've been an American Radio Relay League (ARRL) affiliated club for 100 years. To celebrate this unique achievement, MRAC and ARRL will jointly hold the Central Division Convention during Ham Radio Outlet's Superfest on September 27th and 28th. The club is also hosting a banquet on Friday, September 27th to celebrate with the ARRL and any hams who are interested. RSVP deadline for the banquet is September 13th, 2019. Click HERE for more information about the banquet.  
Convention Information:
Location:
   Ham Radio Outlet – 5710 W Good Hope Rd – Milwaukee, WI 53223
When:
   September 27th – Noon to 5PM
   September 28th – 9AM to 4PM
Special Town Hall meeting with ARRL CEO Dr. Howard Michel, WB2ITX at 11AM on September 28th in the HRO Superfest Forum area.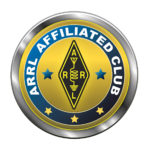 Club Information
The Milwaukee Radio Amateurs' Club, Inc. (MRAC) welcomes you to our website. The MRAC is one of the oldest, continuously operating amateur radio clubs in the world, having been incorporated in 1917 and affiliated 100 years ago with the ARRL (The National Association for Amateur Radio) in 1919.
MRAC operates a 2M repeater system on 145.390 MHz (-600KHz offset, 127.3 pl tone) for both FM and C4FM (Yaesu Fusion). We have our regular net on Friday nights at 9pm. We also host the first C4FM "Digital" net in the Milwaukee area on Saturday nights at 7pm. Please click HERE for more information on our club nets.
Upcoming events for 2019
July 6th – Pending delivery from the printer we plan on being at the South Milwaukee Hamfest selling raffle tickets for an Icom IC-7300. Raffle tickets are $10 each or 3 for $25. We are only selling a total of 250 raffle tickets. The raffle winner will be picked at our banquet on September 27th. Special thanks to Icom America for the donation of the IC-7300. Click HERE for hamfest information.
July – No membership meeting
8/10/19 – Annual MRAC/MAARS picnic at Greenfield Park
August – No membership meeting
September 7th, 2019 – 9AM to 2PM – MATC FIRE/POLICE/EMS Expo – The club will have a display at this event. 
September 13-15, 2019 – Canceled – Milwaukee Maker Faire – The club has decided not to participate in Makers Faire. 
9/26/19 – Membership meeting – Topic: TBA
September 27-28, 2019 – Celebrating 100 years of ARRL affiliation at HRO's Superfest
9/27/19 – Celebration banquet with ARRL CEO
10/31/19 – Membership meeting – Post-ARRL Centennial celebration and banquet discussion – Costumes optional
11/21/19 – Membership meeting – Being held a week earlier due to Thanksgiving – Topic: TBA
12/19/19 – Membership meeting – No Membership Meeting in December. Happy Holidays!
Meeting location: Redemption Evangelical Lutheran Church – ELCA!
4057 N Mayfair Rd, Milwaukee, WI 53222. Just north of the Walgreen's on HWY 100 and Capitol
 See you at the Redemption Evangelical Lutheran Church – ELCA!
Ready to take your Amateur "Ham" Radio License Exam?
View the Milwaukee Ham Radio Calendar.