ARRL Field Day, the fourth weekend in June, puts amateur radio on full display nationwide when operators fan out to parks, fields, and other public places to simulate emergency communications in time of a disaster. Historically, the MRAC seeks a public location and invites other amateur radio operators to join in the effort to showcase 24/7 communications using voice, data, and satellite modes. 
2021 Field Day –  For multiple reasons, the board has decided to not sponsor a club Field Day outing due to COVID-19. The ARRL has made some temporary rule changes to accommodate this decision that allows individual stations to submit their scores which are then also aggregated into our club score. For this to count, you need to submit your log and list the Milwaukee Radio Amateurs' Club as the affiliated club. For more details on the rules and any changes please check the ARRL website http://www.arrl.org/field-day.
MRAC Operators:
If you are using N3FJP as your Field Day logging program you can display your current score for everyone else to see. If you are interested in doing this please email Dave KA9WXN for the password.Under the settings menu select Web Upload Contest status > N3FJP HTML Formated. You will see the screen below. Please fill in the Web Page Title and use your callsign -FD2021 as the file name.  You can view the logs here http://w9rh.org/w9rh.org/contestlogs/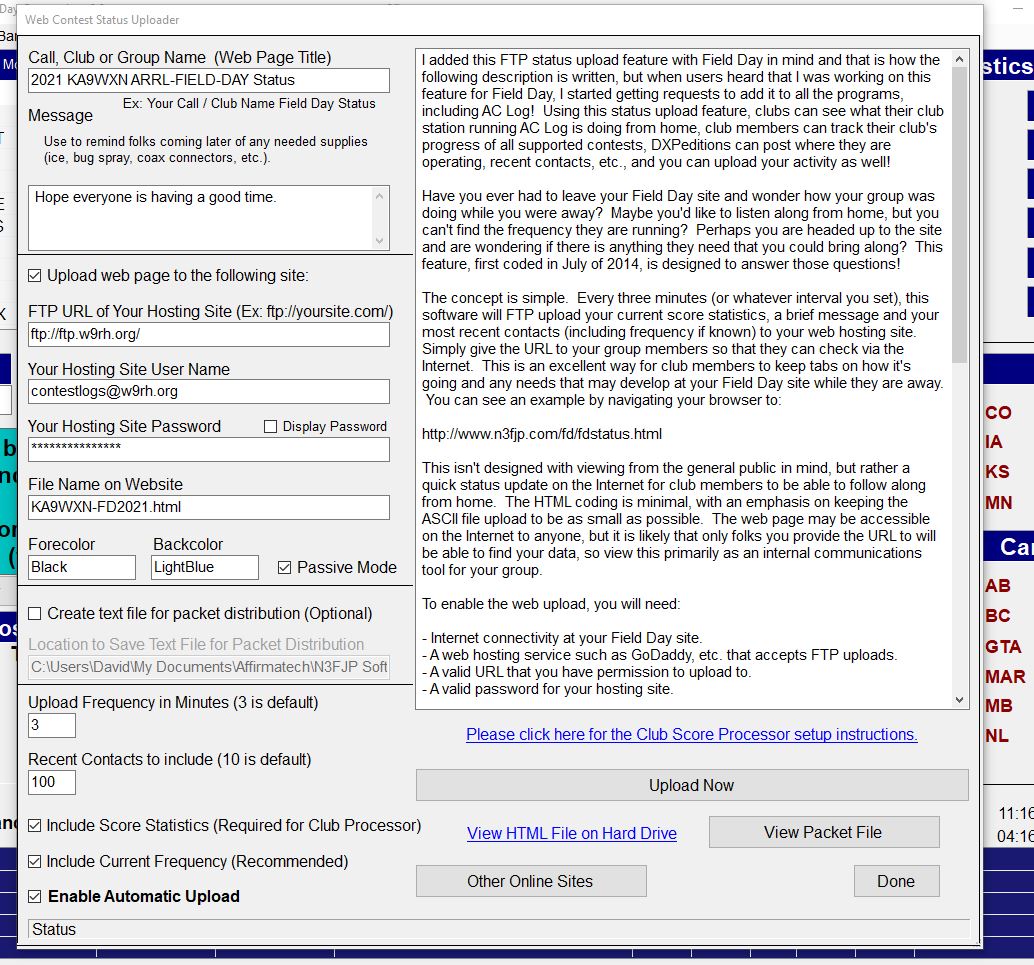 Don't forget to post your photos to our Facebook page and email them to w9rh@arrl.net.
---
Field Day 2016
Field Day 2011